It is my pleasure to welcome you to Oxford House and I am delighted that you have decided to discover more about our wonderful school.
Working in this beautiful Victorian house my staff and I wish for every pupil to discover 'Joy in achievement': to fulfil their potential and leave the school as confident, independent, numerate, literate and well-rounded individuals.
We provide an outstanding curriculum which inspires and promotes success both academically and creatively, allowing our pupils to experience a window of opportunities. The small class sizes enable my dedicated staff to channel and differentiate accordingly to each pupil. We are an academic school following the Montessori sensorial method of learning. We are proud of all our pupils and celebrate in their achievements, the majority of whom go on to our local grammar schools.
Oxford House achieves a happy, safe and secure environment for your sons and daughters to learn and develop whether they arrive as mere toddlers or join us later on, we are confident Oxford House School will provide a secure foundation for their growing success.
I warmly welcome you to visit the school and look forward to meeting you in the near future.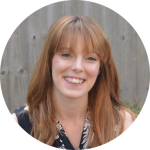 Mrs Sarah Leyshon
MA, PGCE, QTS, BA
Headteacher