Father's Day Celebrations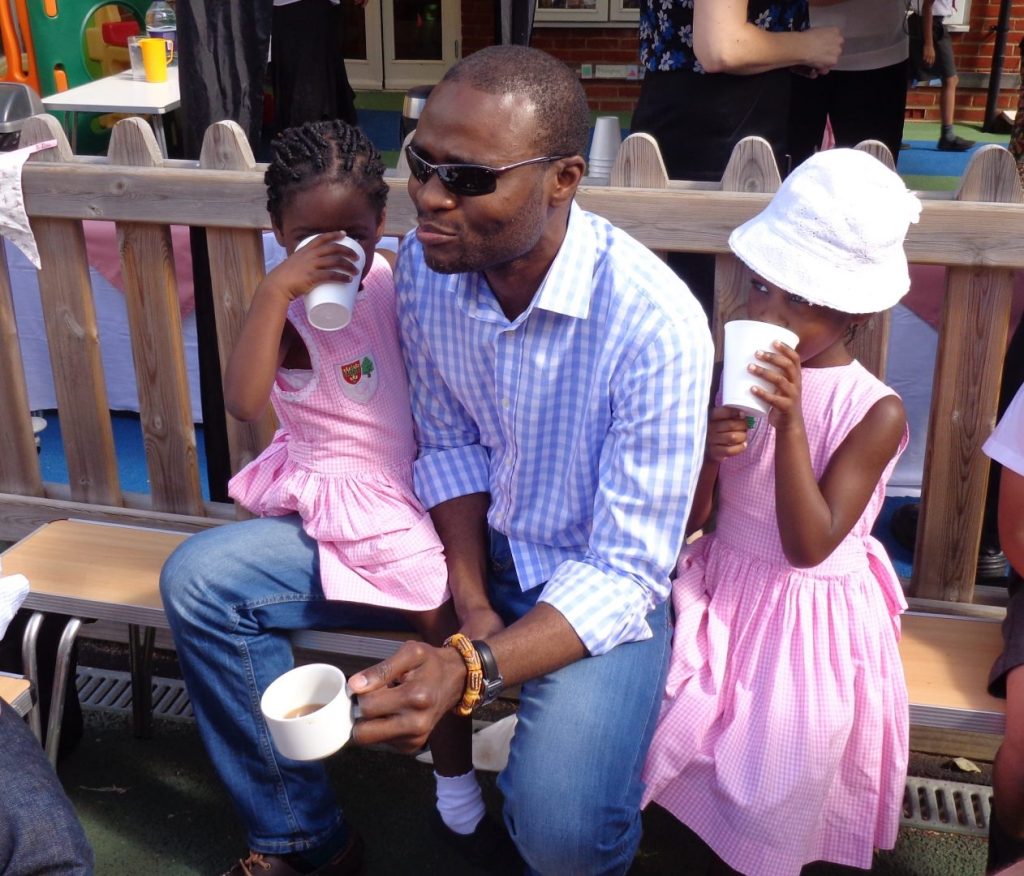 Father's Day Celebrations
On Friday we celebrated Father's Day.
Many of our dads took time out of their busy schedules to have breakfast with their children. Mr Edwards, our Chef manager, provided a delicious breakfast menu and dads were able to choose from a meat free sausage and daddies sauce baguette, egg & mushroom muffin, cheese & tomato stuffed croissant or a smoked salmon bagel together with tea, coffee and fruit juice.
This was a wonderful opportunity for our dads to have quality time, speak to fellow friends and make new friends! The ambiance was relaxed and fun with the sun shining down on us.
Inside school, some of our pupils enjoyed chocolate muffins and juice whilst making stunning cards and medals for their dads who unfortunately could not attend the breakfast. We hope all the dads enjoyed their home-made gifts.
Thank you to all the dads that came along and shared in this event. We hope you were all spoilt on Fathers Day!
Please see below for some photographs taken.
Published on: 21st June 2017