New School House System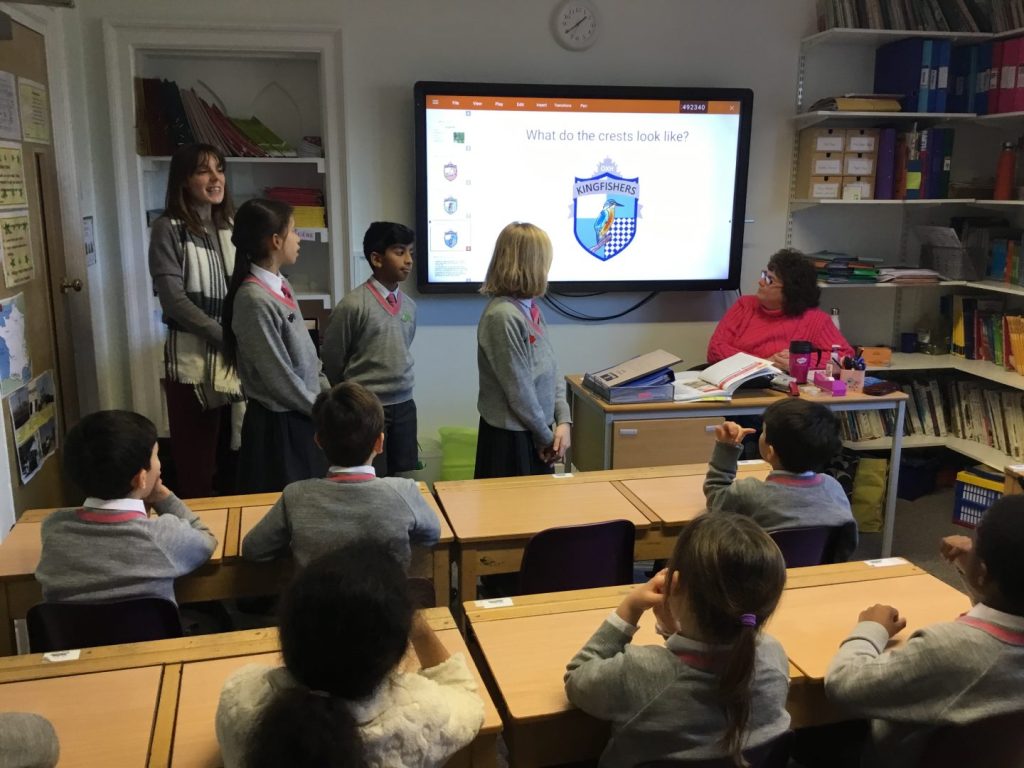 House Captains introduce the House System throughout the school
Today, our newly elected house captains helped to introduce the House System to pupils throughout the school. They handed out badges and presented the new house names and crests.
Our current and previous Form VI pupils have contributed to a great extent to develop the new House System over the past year, coming up with names and creating house crests. The House System aims to teach team building skills as well as developing perseverance, self-esteem and resilience. It will bring younger and older pupils in the school together and develop social solidarity, giving our pupils a greater sense of belonging within the school community. The new house captains will be announced on Monday and their names will be published in next week's newsletter. 
After careful consideration, Form VI students have decided to base our House names on bird types. Three birds were selected and each bird name represents a number of values which reflect the ethos of the school:
Chaffinch: joy, happiness, celebration, perseverance, positivity
Nightingale: inspiration, guidance, triumphant of goodness, expression through the arts, individuality
Kingfisher: peace, mindfulness, trust, prosperity, selflessness
House crests were created from drawings made by pupils and will be unveiled in next week's newsletter.
Initially the house system will be used for sporting events such as the swimming gala, cross-country and sports day. As time goes on we will use the House System for team incentives, team building exercises, competitions and much more.
Published on: 28th January 2019