Nursery II Online Learning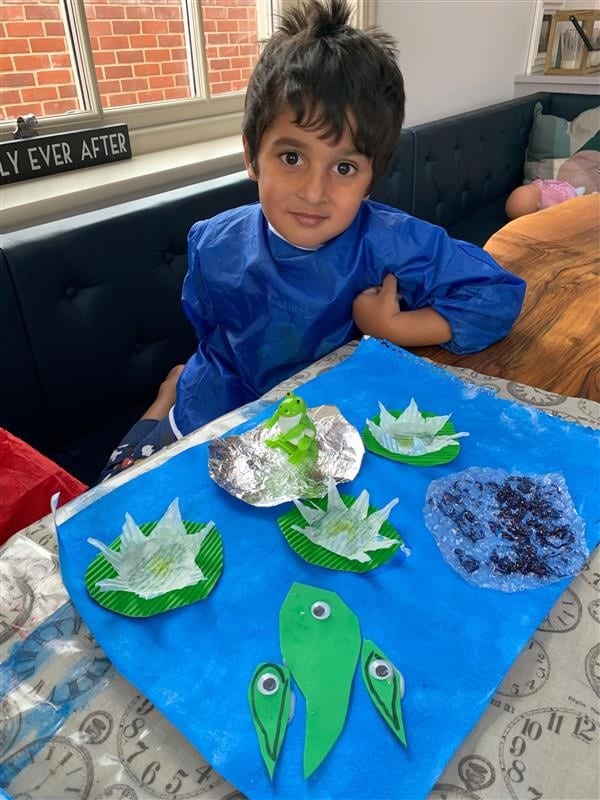 Nursery II Online Learning
As we are preparing to re-open the school to our Nursery pupils next week, we look back at the fantastic efforts our pupils (and their parents!) have put into their Online Learning.
Over the last few weeks, Nursery II pupils have learnt about the life cycle of the frog, which has included making their own ponds, life cycle headbands, paper plate frogs, taking part in frog themed yoga and writing tasks.
They have also continued to develop their writing, apply quantities using objects from around the home, making day of the week and weather boards, making scones for May Day using Mr J's recipe.  They have made May Day daisy crowns, gone on shape hunts around the house and made bunting for VE Day.
A very busy few weeks!
Published on: 5th June 2020