Christmas Carol Service 2018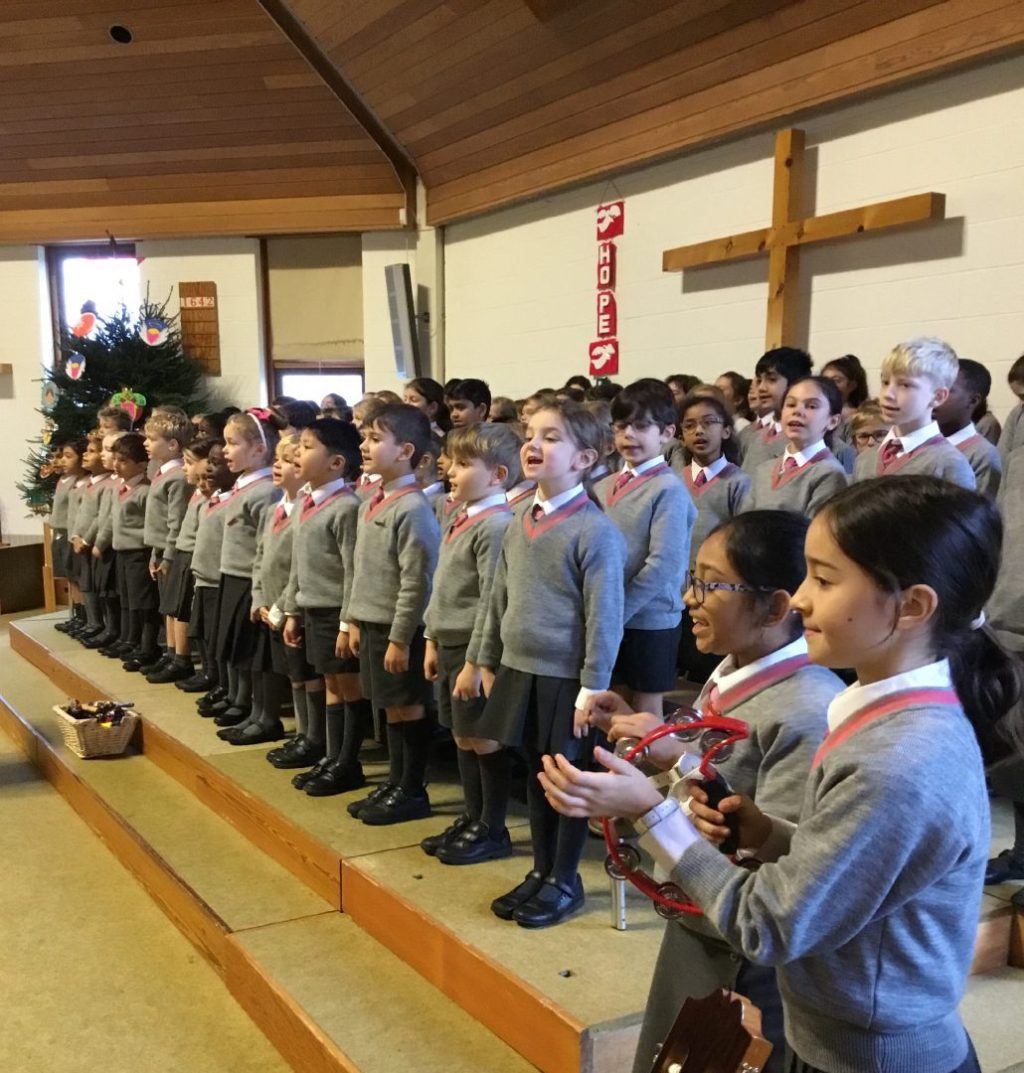 We're full of Christmas spirit after yesterday's Carol Service at Lion Walk Church. As always, the children performed beautifully!
Thank you to everyone for joining us. It was a great pleasure to have you among us on this festive occasion. We hope you like the photos below taken during the Carol Service rehearsal last Friday.
To add a little more festive cheer, please enjoy the following joyful poem written by Aurelia in Form IV:
Christmas is the best time of year,
With men drinking beer,
People are dancing,
Reindeers are prancing,
Children are writing lists to Santa,
Some people drinking Fanta,
People decorating their Christmas tree,
Including me,
People buying mince-pies,
Christmas is not the time when Jesus
comes alive after he dies,
Men drinking wine,
Some people decorating their pine with vine,
Children opening their presents,
And some eating pheasants,
Children making a snowman,
And Dan making mischief oh blow Dan,
Some people putting on a jumper with baubles,
And then going to the stalls,
You hear the bells ring
Dring dring,
People making fires with logs,
Dogs,
Wearing Christmas hats,
Which surprised the cats,
Christmas is the best time,
When the bells chime,
You're having fun,
But just without the Sun,
Come on we're full of Christmas cheer.
Published on: 10th December 2018