Ex-pupil Shriya visits Oxford House School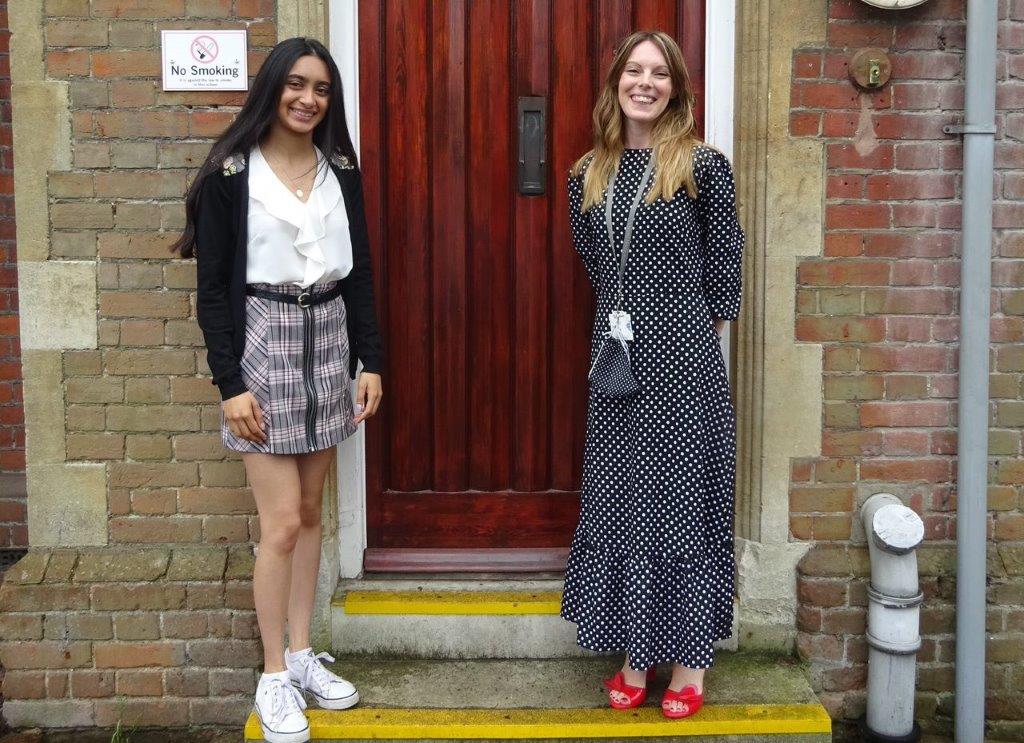 We were delighted to welcome back ex-pupil Shriya who left Oxford House in 2014. Shriya spent time with our FVI pupils answering their questions about the transition from primary school to senior school. The pupils were especially keen to find out what Shriya's favourite memories from Oxford House were and which teachers were her favourites! You can read the Q&A with Shriya below.
Mrs Leyshon loves to hear from former pupils, so if you are an ex-pupil of Oxford House School, please do not hesitate to contact us. We would love you to visit us and tell us about what you are currently doing.
Here's what Shriya told us:
Where did you study after leaving Oxford House School?
After completing my time at Oxford House, I moved to Colchester County High School for Girls (CCHSg). It was a big change, having to study so many subjects at once from focusing on fewer subjects at Oxford House, however, the work we did after the 11+ in year 6 ensured the jump from year 6 to year 7 was minimal.
What are your plans for the immediate future?
I have applied for a degree in chemical engineering, also hoping to secure a summer placement or complete a year in industry next year and am currently waiting for my results, which will determine whether I go to my firm (University of Manchester) or insurance (University of Surrey) choice university.
What are your long term ambitions?
During my degree I hope to explore all industries within chemical engineering (food, energy and pharmaceuticals), then will choose which I found the most interesting and look for a job in that sector.
What were your favourite subjects and can you remember any of your teachers from Oxford House School?
I loved Thursdays as we went swimming and had P.E. where we played various sports during the year and it was from swimming at Oxford House that I got selected to join Colchester Swimming Club where I swam competitively for many years after. As well as this, I found maths lessons very interesting as we were taught in a way that encouraged us to want to learn more. I still remember all of my teachers, they helped me to get where I am now and it was Mrs Leyshon that ensured I settled in well and took care of me when I first joined the school in Form II, which I am very grateful for. Mrs Vigrass and Mrs Golding brought out the best in my academic ability, especially during the last two years, in preparation for the 11+ and worked with us in an encouraging and effective manner to make sure I was in the best possible position before I sat the exam.
Do you have any stand out memories from your time at Oxford House School?
I still remember all the work that was put in by both pupils and teachers for our summer plays at the Mercury Theatre, I thoroughly enjoyed practicing at the bunting rooms on Wednesdays to perfect it in the time leading up to the performance and my parents would always say how impressed they were every year. 11+ club is still a good memory of mine, although it was tough at the time, Mrs Vigrass always made it an enjoyable time, with snacks, breaks and fun teaching methods. Of course I cannot forget sports day, with a winning trophy for boys and girls in Form V and VI, which would have the winning names engraved on them!
Published on: 18th June 2021