FII Animals and their habitats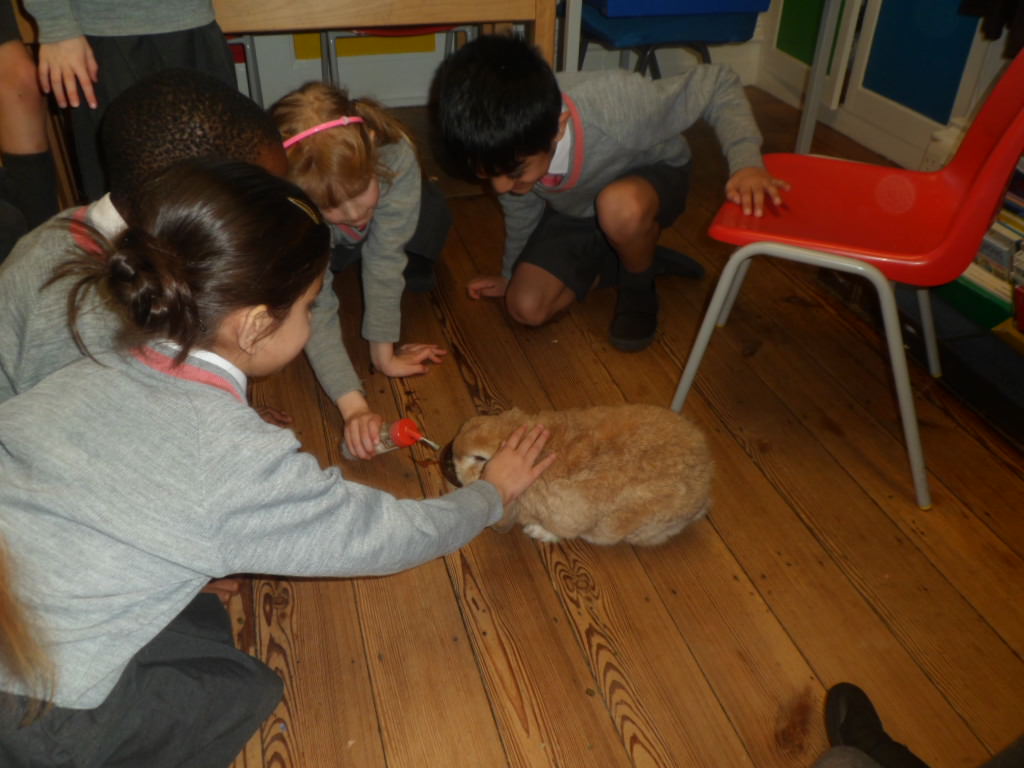 In Form II we have been learning about animals and their habitats and how to care for animals. So I have brought my lop eared bunny, Bunty, into school for the day and the children really enjoyed learning how to feed him, look after him and handle him safely. I know Bunty really enjoyed the day too, getting so many cuddles!
The children were then asked to write about how to look after a pet rabbit.
You have to feed a rabbit twice a day. Bunty didn't have his breakfast so we fed him some pellets but Bunty didn't come out of his cage so we did a trail of pellets on the floor to Bunty's bowl. We also gave Bunty cabbage stalks which the kitchen staff gave us for him.  Lucy
First you need a hutch and pellets and water. Feed rabbits two times in a day. Bunnys like running around let them run around. Bunty eats slowly bunnies like eating. Bunty hides a lot bunnys hide lots of times. Bunnys run fast. Rayyan
You would stroke him and play with him. You must be very quiet and gentle in case he gets scared. He might run into a corner and scramble about which means he is a bit frightened. He might bite you if you go near him whilst he is eating. Calli
Published on: 7th February 2017