Form III pupils take a step back in time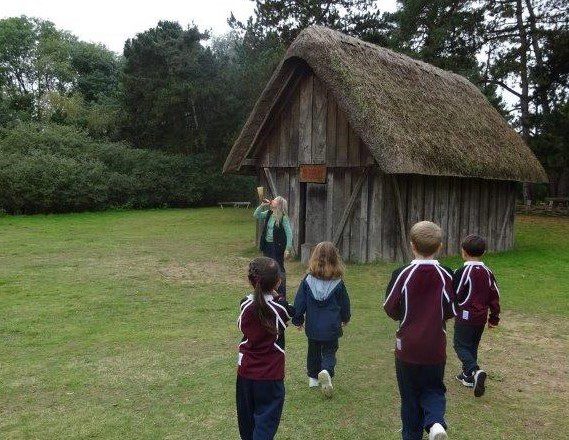 FIII pupils enjoyed a History Trip to West Stow Anglo-Saxon Village in Suffolk yesterday as part of their studies on Anglo-Saxon England.
After arriving, the children went on a tour of the museum. There were clothes and a helmet to try on, as well as exhibits of artefacts found at West Stow and a number of other locations. The pupils engaged in an activity where they had to piece together the story of an artefact and what we can deduce from it.
After lunch, the children visited the reconstructed Anglo-Saxon village. They went inside the various buildings and saw what life was like for the early Anglo-Saxons. FIII pupils had many good questions and clearly learnt a lot from the day!
Published on: 8th October 2021