Form VI visit to Braintree Museum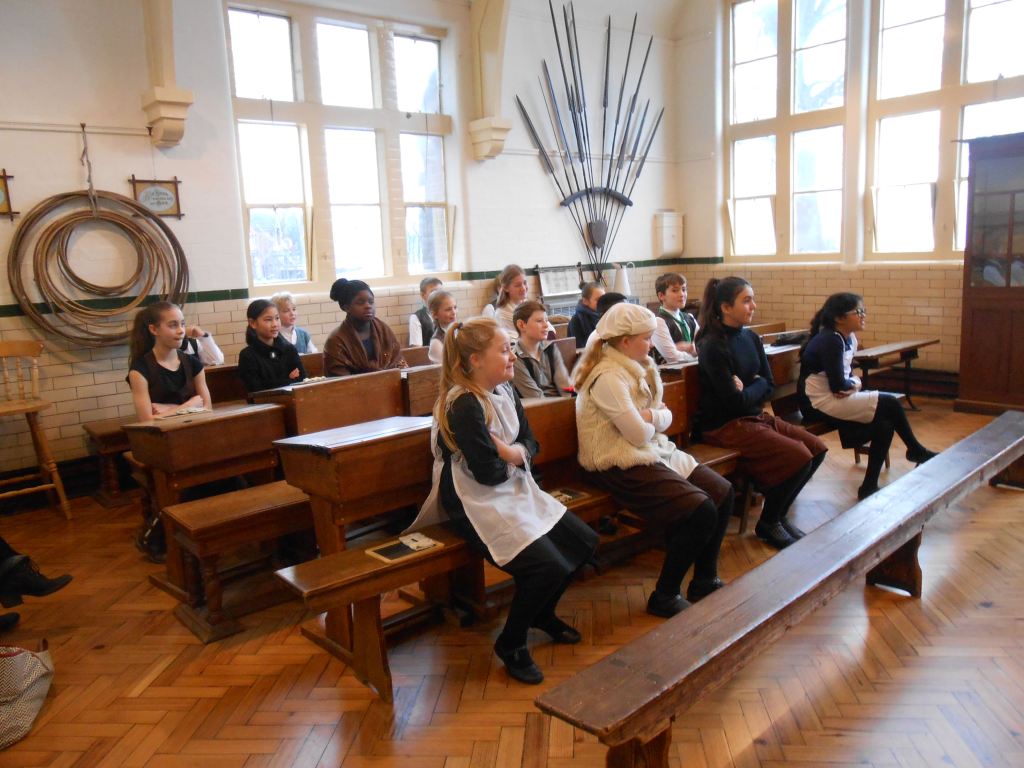 Oxford House School visited Braintree Museum on Friday 2nd December and enjoyed lessons in an authentic Victorian Classroom. Our pupils from Form VI  wore Victorian costumes for the day and participated in Victorian crafts and games. Here are some of their experiences:
"We experienced an authentic Victorian lesson in a classroom with a role-play teacher. The teacher was exceptionally strict and old. During maths we calculated using pounds, shillings and pennies". Sophie
"We saw the first bicycle ever invented 'Penny farthing' and saw how people did washing and ironing in Victorian times". Freddie
"The first lesson was reciting the National Anthem over and over again. The boys had to bow and the girls curtsy and address the teacher as 'Marm' ". Chloe
The children had a wonderful day and the trip has helped reinforce what they have been learning in the classroom.
Published on: 19th December 2016