Fun at Forest school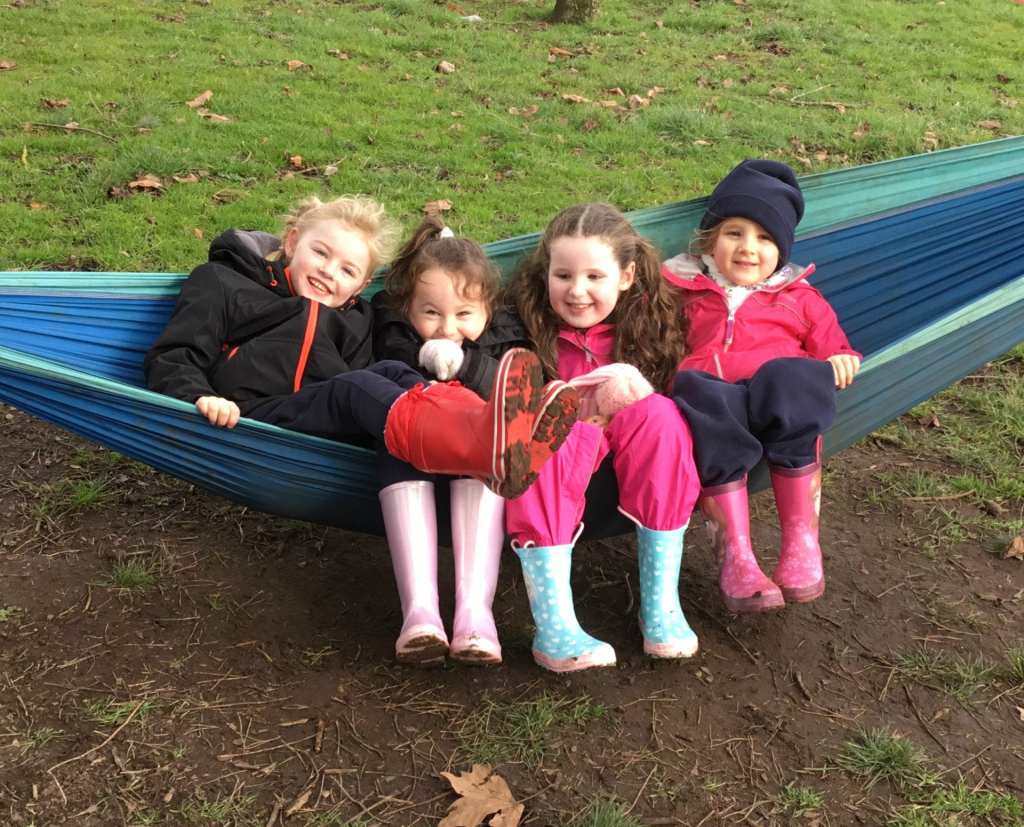 Our Reception children enjoyed their very first Forest School session today. They used pots and pans to make mud cakes, climbed on ropes and searched for wood elves. The children showed off their listening skills and practised giving instructions.
Outdoor learning and play is essential for the healthy development of our young children. Learning outside offers them opportunities to build on and extend skills taught and acquired inside. It also offers them the chance to take on new challenges and risks and to investigate in a different way. The physical freedom of learning outside through climbing, exploring, running, lumping and balancing supports their development towards finer movements that are required for skills such as writing. Experiencing the weather, searching for insects, climbing a tree or working on a large scale is learning that can only happen outside.
Our Forest School sessions are led by Kirsty, who is a fully qualified Montessori teacher and Forest School Leader with over 15 years' experience in Early Years.
Published on: 26th February 2020