FV pupils discover the Council's eCargo bike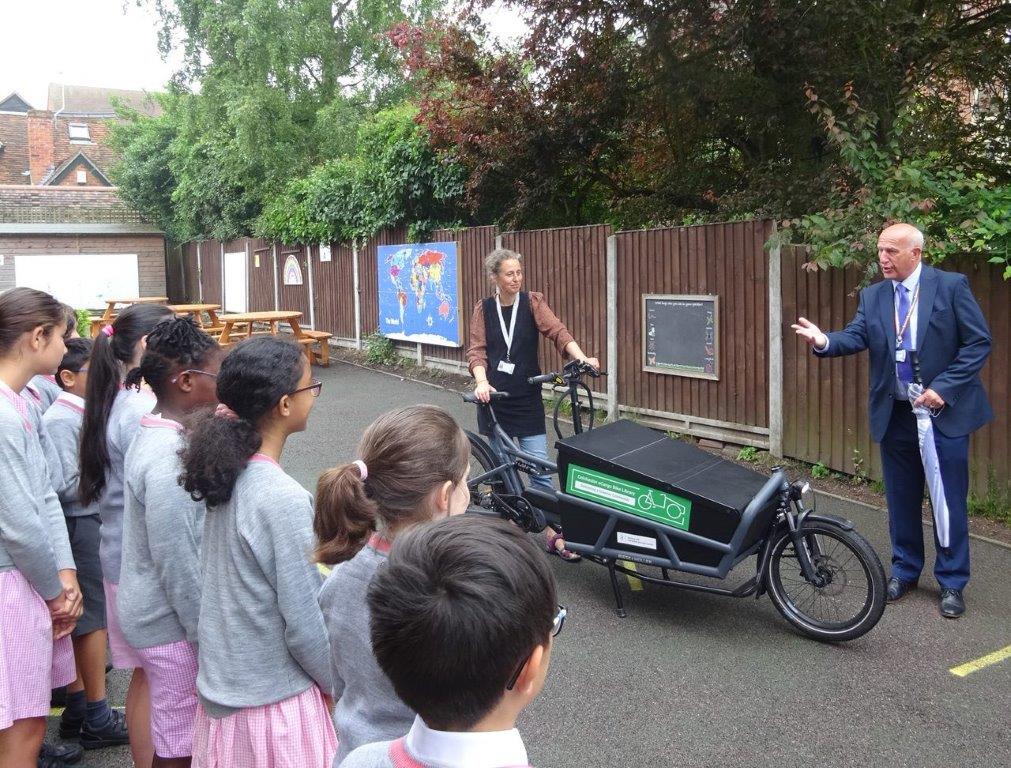 Today, Mr Adrian Pritchard, CEO of Colchester Borough Council, visited the school to discuss some of the council's environmental action plans with our FV children.
One member of Mr Pritchard's team, Emily, arrived on one of the council's new e-Cargo bikes – these are a very visual way to combat emissions and pollution and the children really enjoyed seeing it and asked many questions about how the eCargo bikes work. Colchester Borough Council launched a trial of the electric cargo bikes and trailers as part of a pledge to become carbon neutral by 2030. Short-term loans of the e-cargo bikes and trailers are available to local businesses and organisations looking to reduce their carbon footprint.
FV pupils then enjoyed short presentations on Clean Air, Woodland & Biodiversity and Energy & Recycling.
Earlier this year, FV pupils had written to the council with suggestions for planting wild flowers in public spaces. We were very pleased to hear that the council were delighted to receive our passionate and articulate letters and were very impressed with the knowledge and level of engagement shown by the children.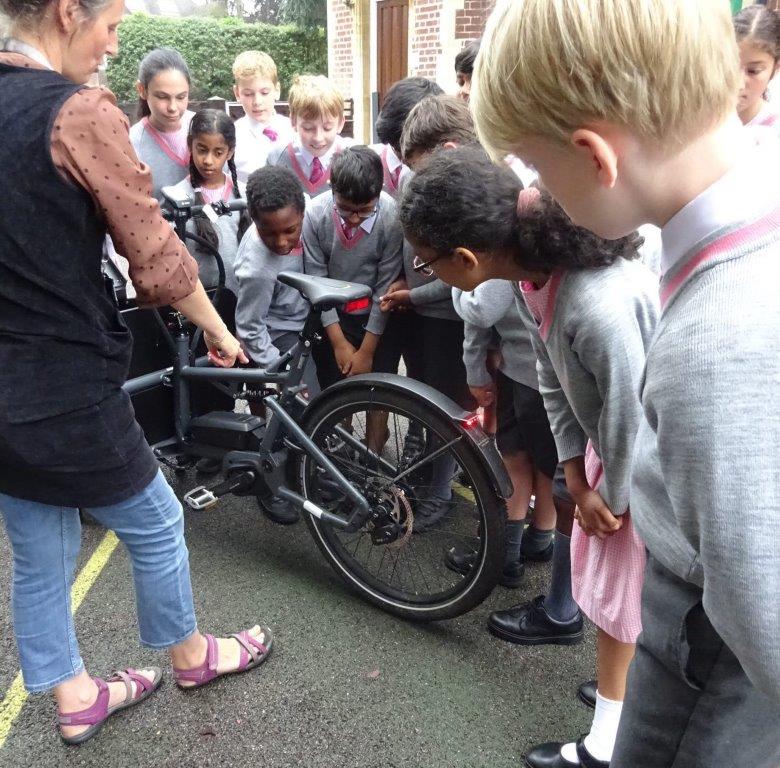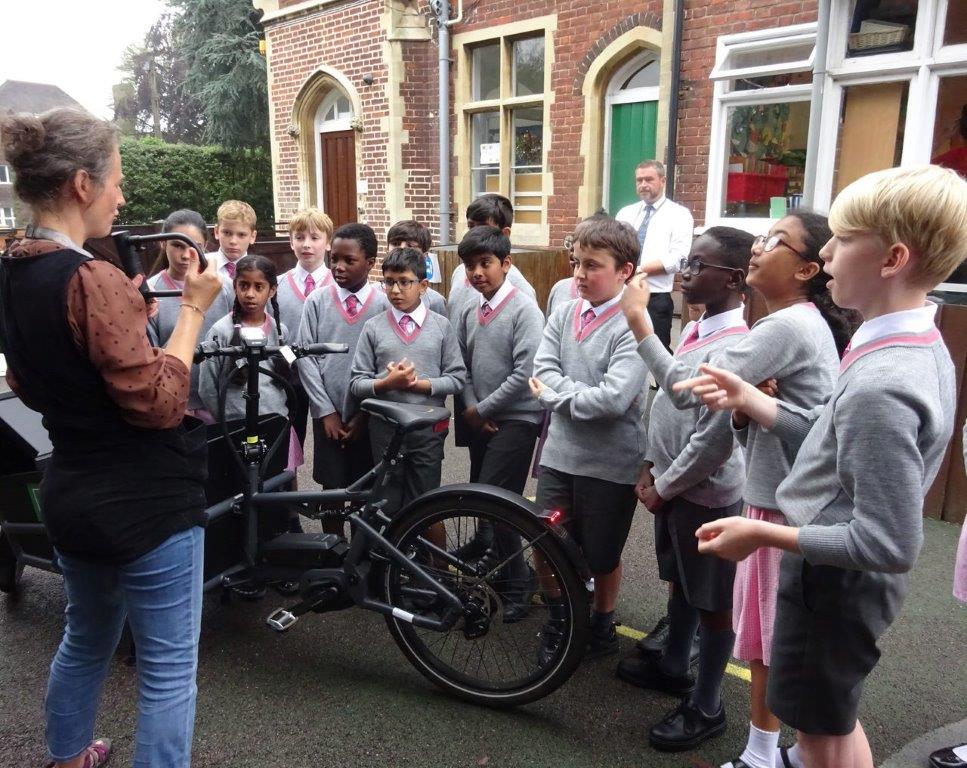 Published on: 28th June 2021