A real life hero visits Reception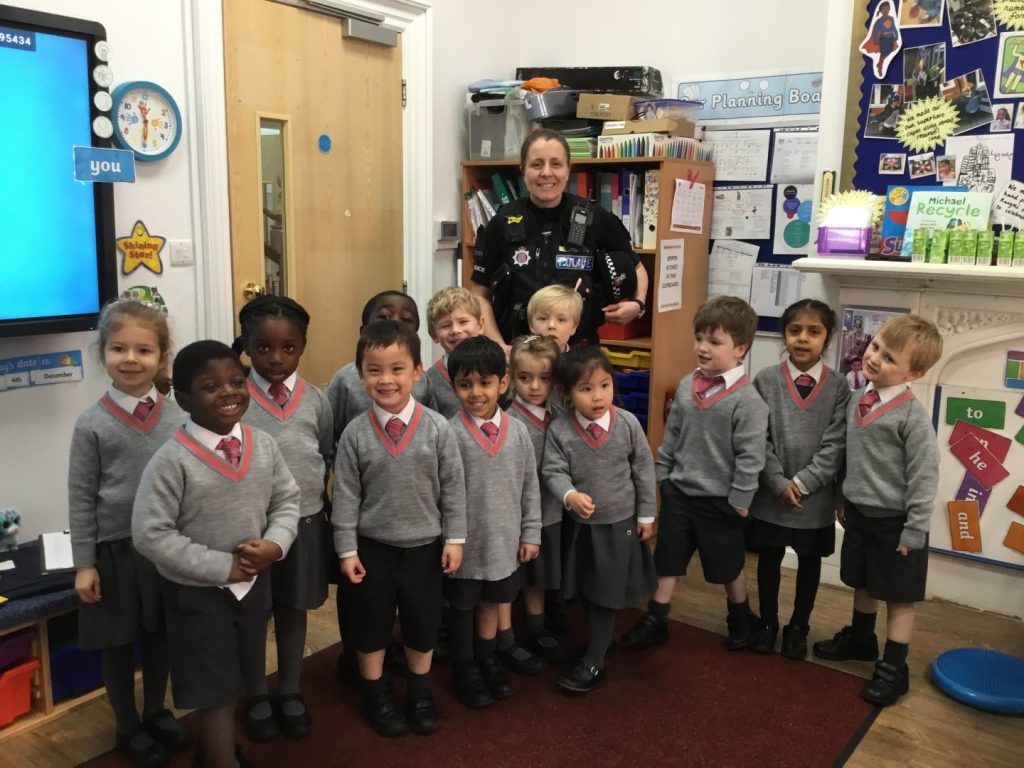 As we have been learning about superheroes, we thought we would also explore real heroes in our local community.
We were lucky to have a visit from PC Mond who gave up some of her very important time to come and talk to us about the role of a police officer. PC Mond also showed us her uniform and special equipment, such as her handcuffs. PC Mond also took our fingerprints and we look at how each fingerprint is different
We asked PC Mond lots of questions and showed off our prior knowledge by telling her all about what we know police officers do!
Mrs Rahmani, Reception teacher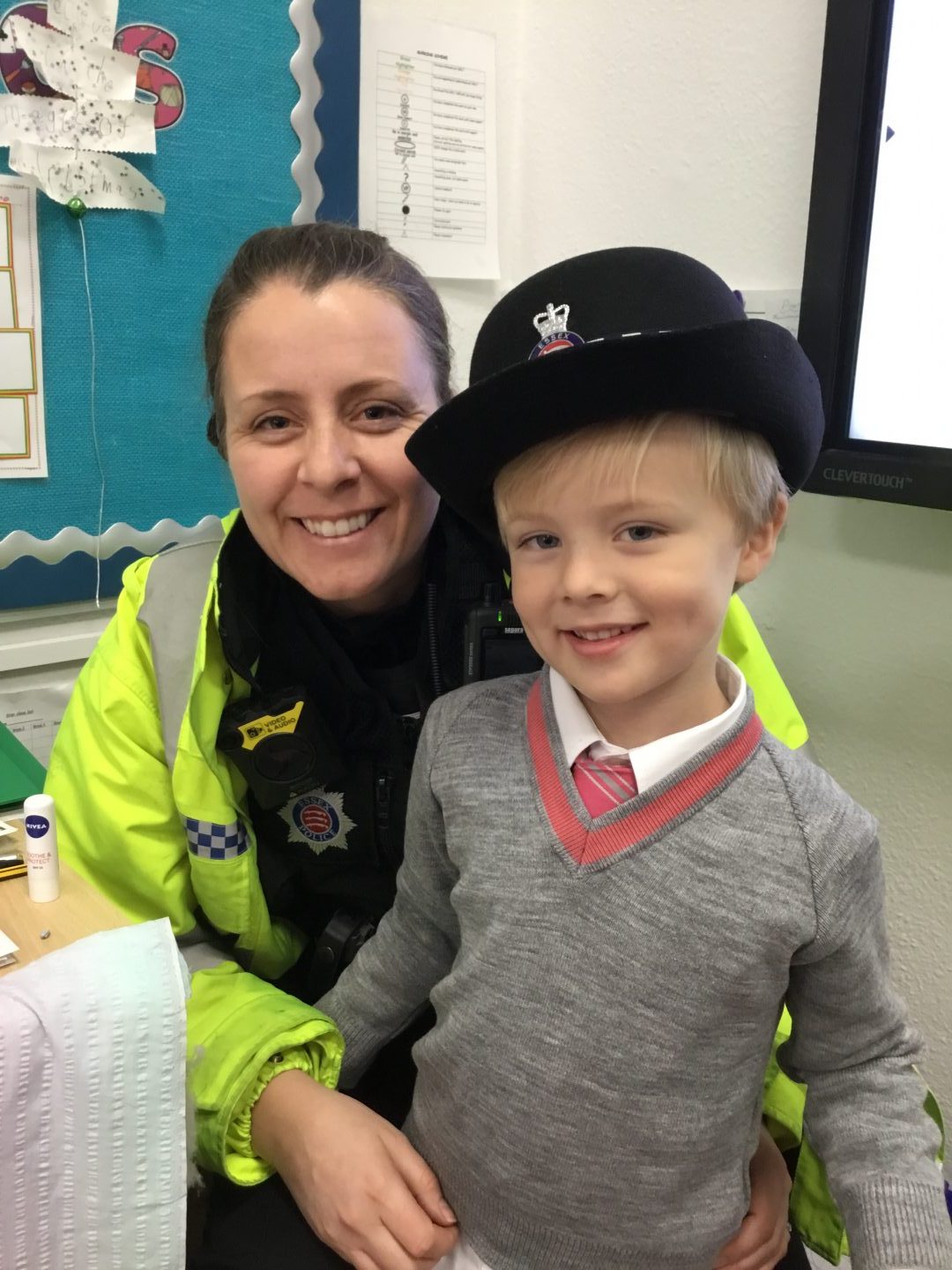 Published on: 4th December 2018