Real Life Superheroes!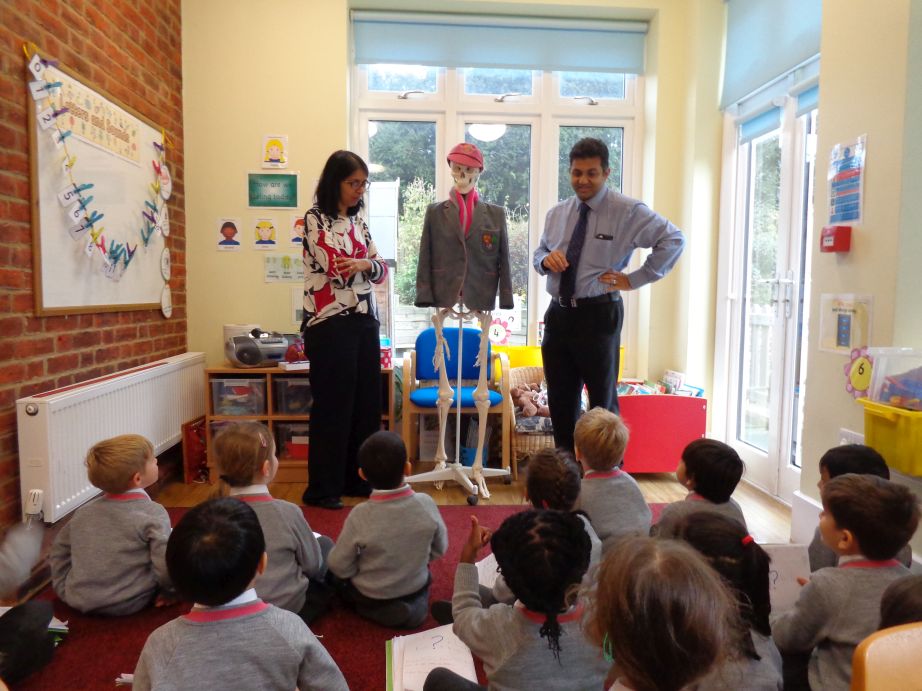 This term, our Reception children have been discovering many different superheroes as part of their class topic. However, on Monday they were extremely lucky to welcome into the classroom two real life superhero doctors, Mr Datta and Doctor Badiger. The children were very excited when the doctors introduced them to a really old pupil from Oxford House called Mr Skeleton!
The children learnt all about how their bodies work and were able to hold the skull and lungs of Mr Skeleton. Doctor Badiger also helped them to hear their own breathing by using a stethoscope.
The children had a wonderful time and learnt lots of new facts to help them with their topic.
Published on: 24th November 2017