Our Reception class learn about Diwali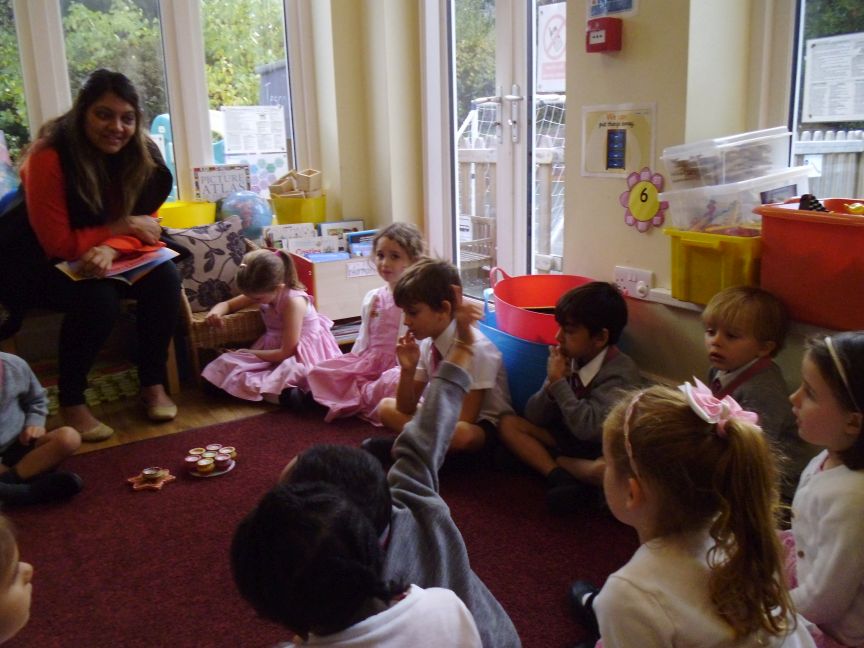 The Hindu Festival of Diwali
Mrs Patel (Vivaan's mummy) visited our class to tell us all about Diwali. We found out that the festival lasts for 9 days, that new clothes are worn and people eat delicious sweets! We also found out that each relative gives a special blessing for good luck and prosperity. Mrs Patel told us that Vivaan is going to visit a special temple in London to pray and will enjoy watching a wonderful firework display.
We would like to thank Mrs Patel for coming into  school. We liked sharing our thoughts and experiences with her.
Following on from today's visit, the class will continue with their next step target of learning asking relevant questions using how, what, why, when and where.
Mrs Rahmani
Class teacher
Published on: 17th October 2017